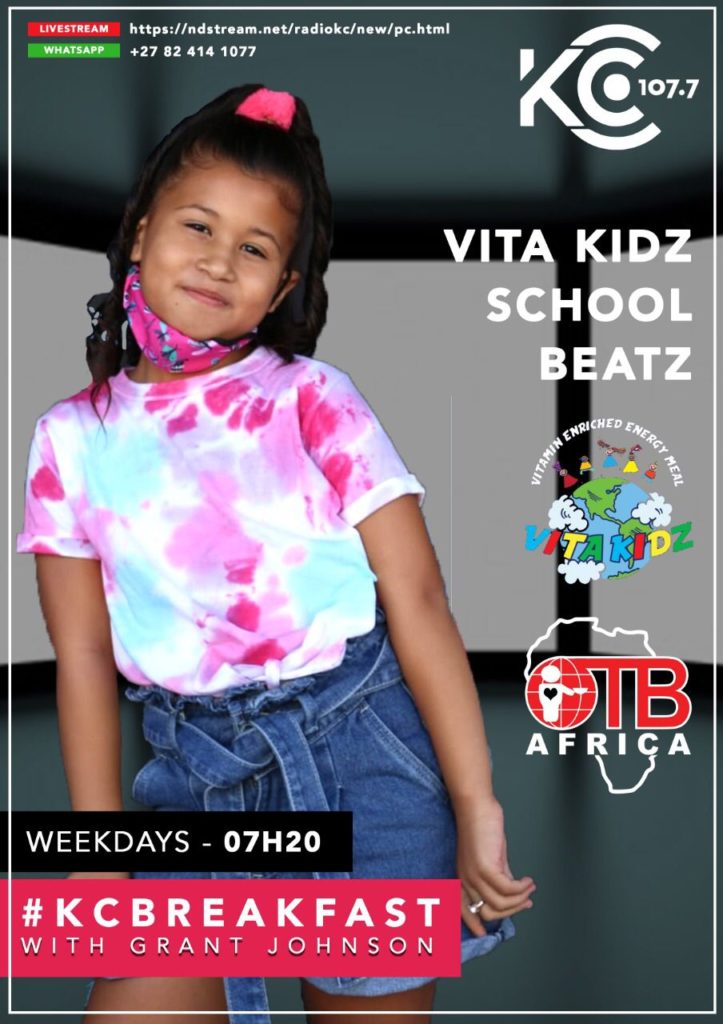 The KC breakfast show hosted by Grant Johnson has a brand new feature "Vita Kidz School Beats".
They are inviting kids to send in their favorite song to the KC107.7 WhatsApp number: 0824141077.
As part of a Hunger campaign, OTB Africa has launched a project and it is called "The Hungry Campaign".
Vita Kidz is a vitamin food for children and the product is available in different sizes and sachets.
OTB Africa is distributing the Vita Kidz product free of charge to school feeding schemes; in aid of feeding scholars. So, they are not selling the product to the public. They get funding from corporates and manufacture it at OTB Africa which is situated in Wellington, South Africa.
Tune into KC107.7 every morning at 07:20 am for the Vita Kidz School Beats and listen to some facts presented by Grant Johnson, Boo, and the Breakfast Team.