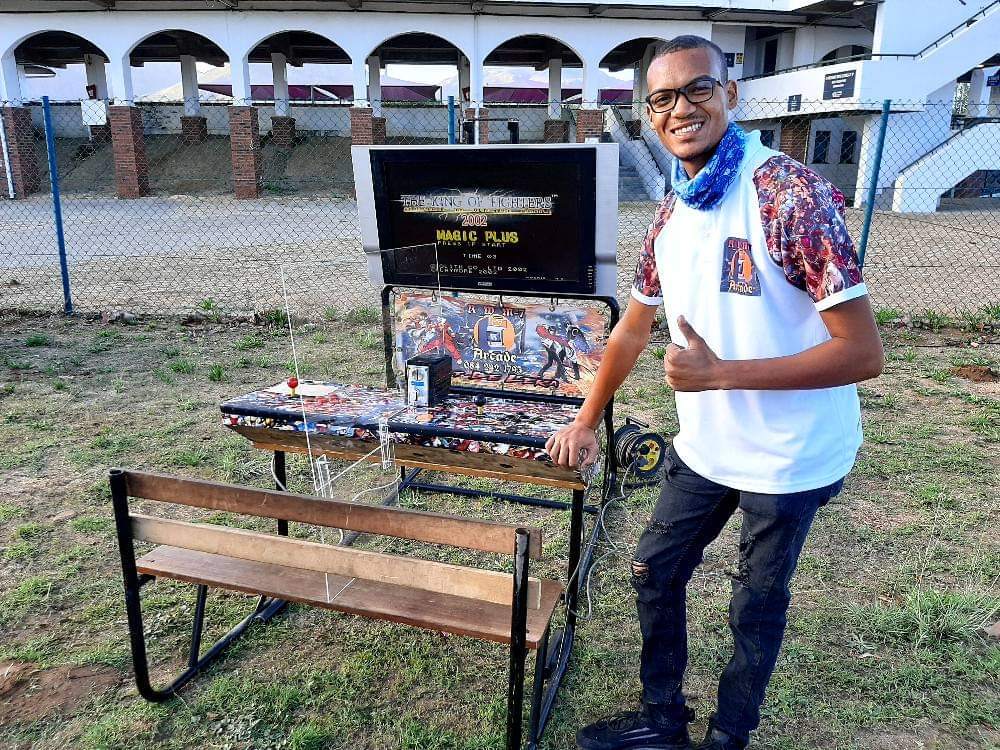 Like a true gamer Renaldo Morrie believes that "Failure doesn't mean the game is over, it means try again with experience"-anonymous.
Ronaldo Morrie, owner of Rwm7 Arcade, says that video games have always been his passion and in February 2020 he started with the idea of having his own game center. He noticed a GAP in Paarl and explains that kids could only play video games at "mobile shops".  Covid-19 happened and delayed his plans. With social distancing the design of the old arcade cabinet games became a challenge.
Ronaldo played around with the idea and initially wanted to design something for himself but realized that he can design and create something for children. He applied his experience as a health and safety officer. His contract as a health and safety officer ended. Ronaldo's game was not over cause he applied his experience and designed the world's 1st ever covid friendly gaming station.
He is a mentor for many youngsters in the community and says that "what you have studies must not limit you, take your experience with you and improvise, even if it is not what you studied for". It took him five days to finish the very first prototype and from there he had his plan. It was a costly exercise but states that "I just want to thank God because after every no there is gonna be a yes" .He got assistance from various local businesses. Today he has two gaming stations and a third in the making.  
The goal is to have a proper game station with an after care center, allowing kids to come study and have some fun.