Veronique Jephtas is no stranger to the community of Paarl, she started making waves on social media with her poem "Dear Mr. President" and become an You tube sensation as s he challenged the president. Her activism on gender-based violence made her popular on social media.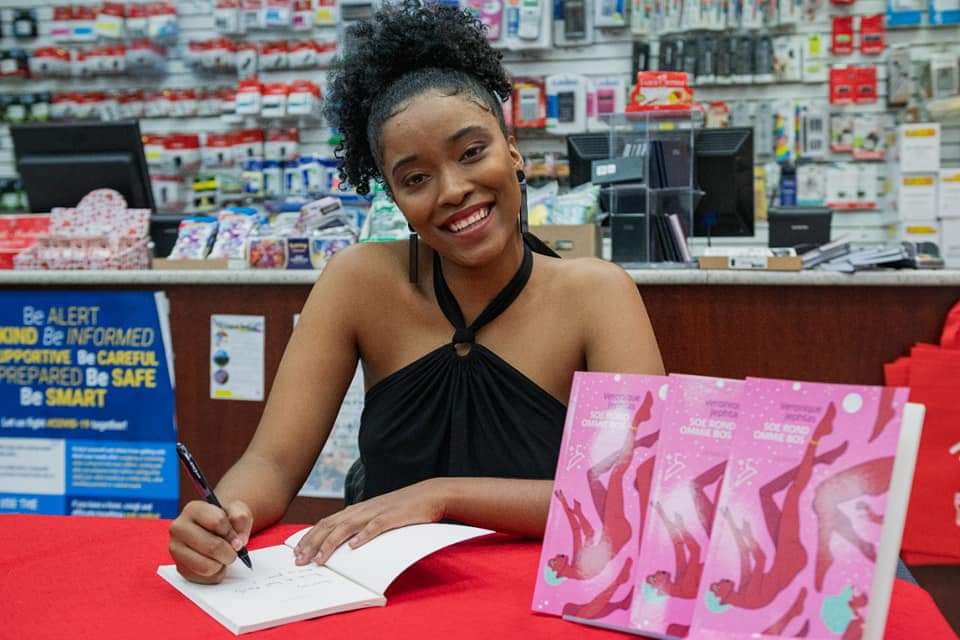 More recently Jephtas has been seen on screen for her role in SWIRL, directed and written by Quanita Adams.
Apart from on screen, she was part of the production for "Fiesta Jakkals en Wolf Onbeperk" by Malan Steyn.
KC107.7 had no choice but to meet up with her.
Veronique Jephtas has a bubbly personality and she puts you at ease but she also has a shy side and once you read her anthology "SOE ROND OMMIE BOS" it starts putting things into perspective.
She describes herself as talkative and admits "I love some me time". Her favorite song is "How great is our God" but besides gospel and the regular hits that her peers are into she explains that "Bodied by Beyonce; gets me going and I can never be sad".
She balances her acting and writing by only taking on roles that she auditions for and writes when the inspiration hits. Writing comes easy to her, "From a young age I have always been good at expressing myself, from writing journals and essays for school", says Jephtas.
The fact that she has a published Anthology is still sinking in and she says " knowing that people can go out and buy my book is serial". On the evening of 26 March 2021 she launched "SOE ROND OMMIE BOS" at PNA, Paarl Mall. The intimate event was attended by close family, friends and personalities from TV and Radio. Such as our very own KC107.7 Lifestyle show host Jo-Ann Prinsloo. On the night Jephtas explained her interviews and guests got an opportunity to ask questions and buy a signed copy.
The poems are raw and definitely not for the faint of heart. She is blunt and explains that the illustrations, layout and design are all intentional "every comma, empty space and point".
An excited Jephtas says "I have received positive feedback from people, pointing out their favorite poems". Through her poems Veronique has learned so much from people as they started opening up about their stories and experiences as the poems sheds light on many taboo topics.
Her advice to those interested in pursuing a career in writing is "be honest". She explains "I couldn't understand N. P. van Wyk Louw thus I want my readers to understand what I am saying. I want them to feel "awe! Ek verstaan wat jy sȇ".