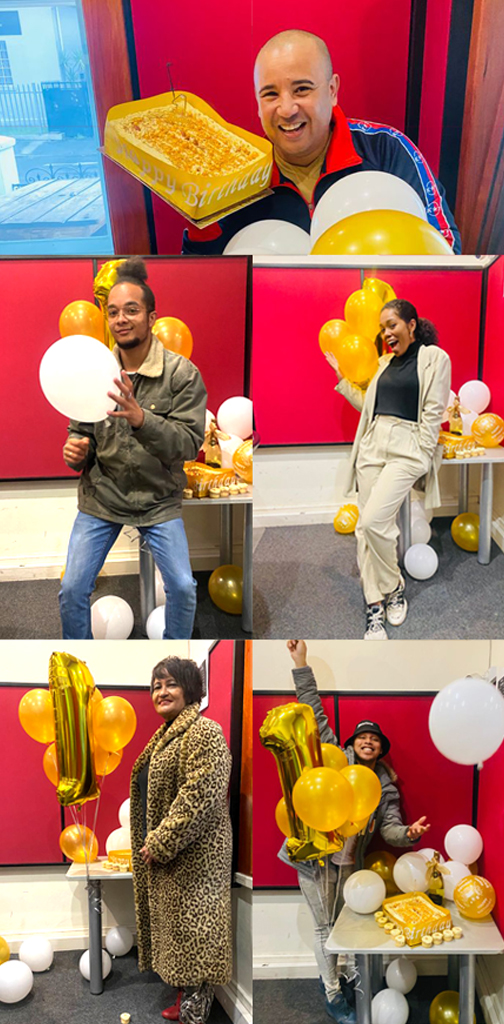 "Wow it has already been a year, " said Grant Johnson the host of the breakfast. Grant and his team invited KC Landers, to join in the
celebration of #KCBREAKFAST Show's 1-year birthday.

Amidst the challenges that Covid-19 presented the KC Breakfast show managed to bring a smile to KC Landers. With the quirky phrases and Grant 'saying it like it is' the show has captivated locals and the online followers.

From a commercial on kykNet, to reaching out to the community
with #KCVITAKIDZ and surprise visits to loyal KC landers with
KCBREAKFAST BUST and OPENMICWEDNESDAYS. Thank you #KCBreakfast show julle maak os lekker Additionally, Salome Johansen joined the BREAKFAST team in singing the Happy Birthday song.