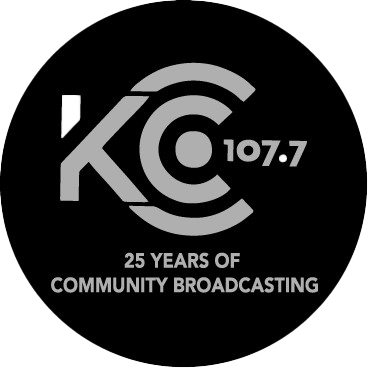 KC 107.7FM has been with you for 25 years and we want to celebrate it with YOU. However due to the pandemic we cant do it in person with our annual Banquet but we can instead give you a classy exclusive #KC25 Christmas Gift Box
This limited edition Christmas Gift Box is valued at R1200 is a fundraiser for KC 107.7 that continues to bring you quality radio like we have done for you over the last 25 years but for you its only R500!
Please make a donation to KC by purchasing our  #KC25 Christmas Gift Box that has an exclusive KC 25 year commemorative Cap, Ear phones, Mask and Coffee Mug
Other items in the handmade wooden box include
A delicious Christmas Cake, Wine, still water, Fudge, chocolate nougat, biltong, Biscuits, Nuts, and R500 worth of awesome vouchers.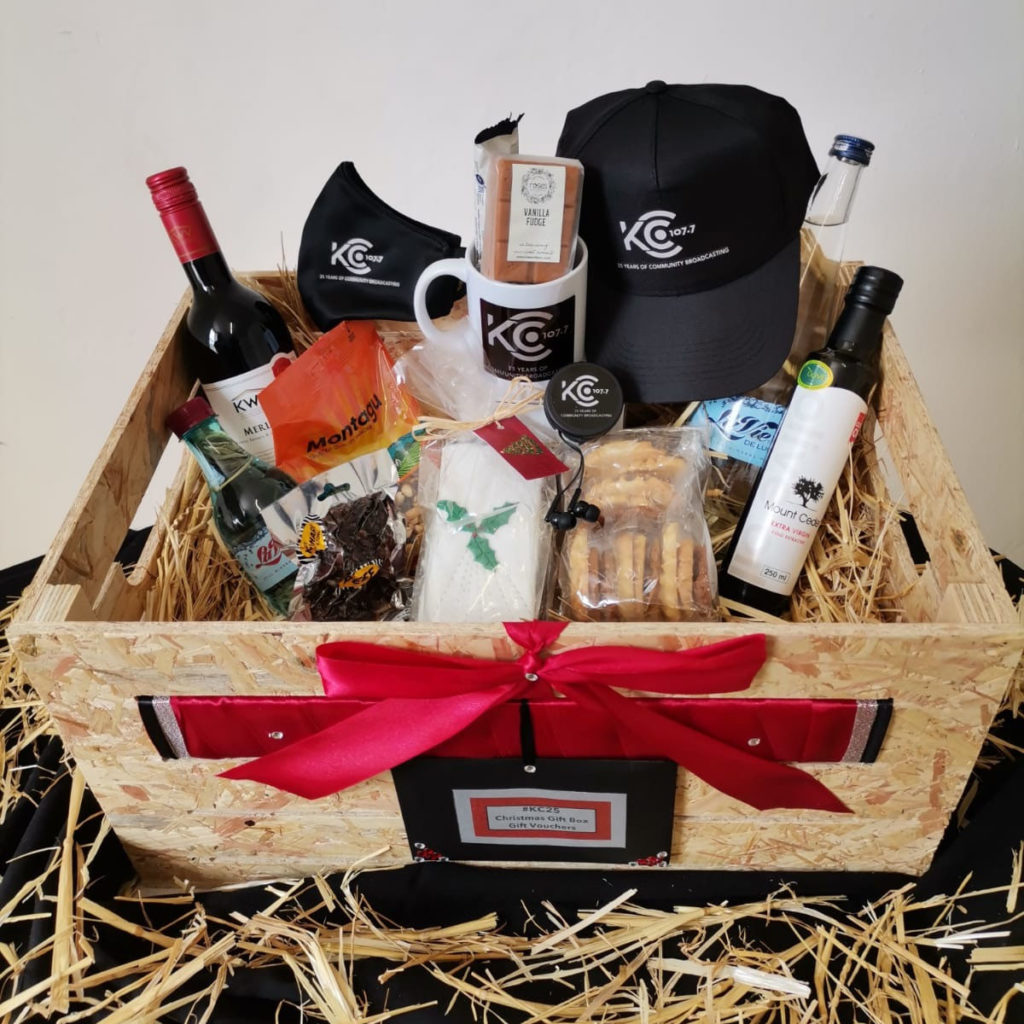 MAKE A DONATION TO KC 107.7

Your donation – any amount, the choice is yours – will help the station to continue to be the voice of the Greater Paarl and Wellington community.
KC 107.7 has been here with you, celebrating the Winelands and its community for the past for 25 years! We are solely reliant on advertising income to fund daily operations at the radio station as well as generous donations from the community. 
We would like to appeal to local business & our loyal listeners to support the radio station by making a donation to help us to continue to bring a quality radio service to your community. Be part of our radio family at KC and know that you making a valuable contribution to our cause. 
We understand that these are difficult times but would appreciate your support.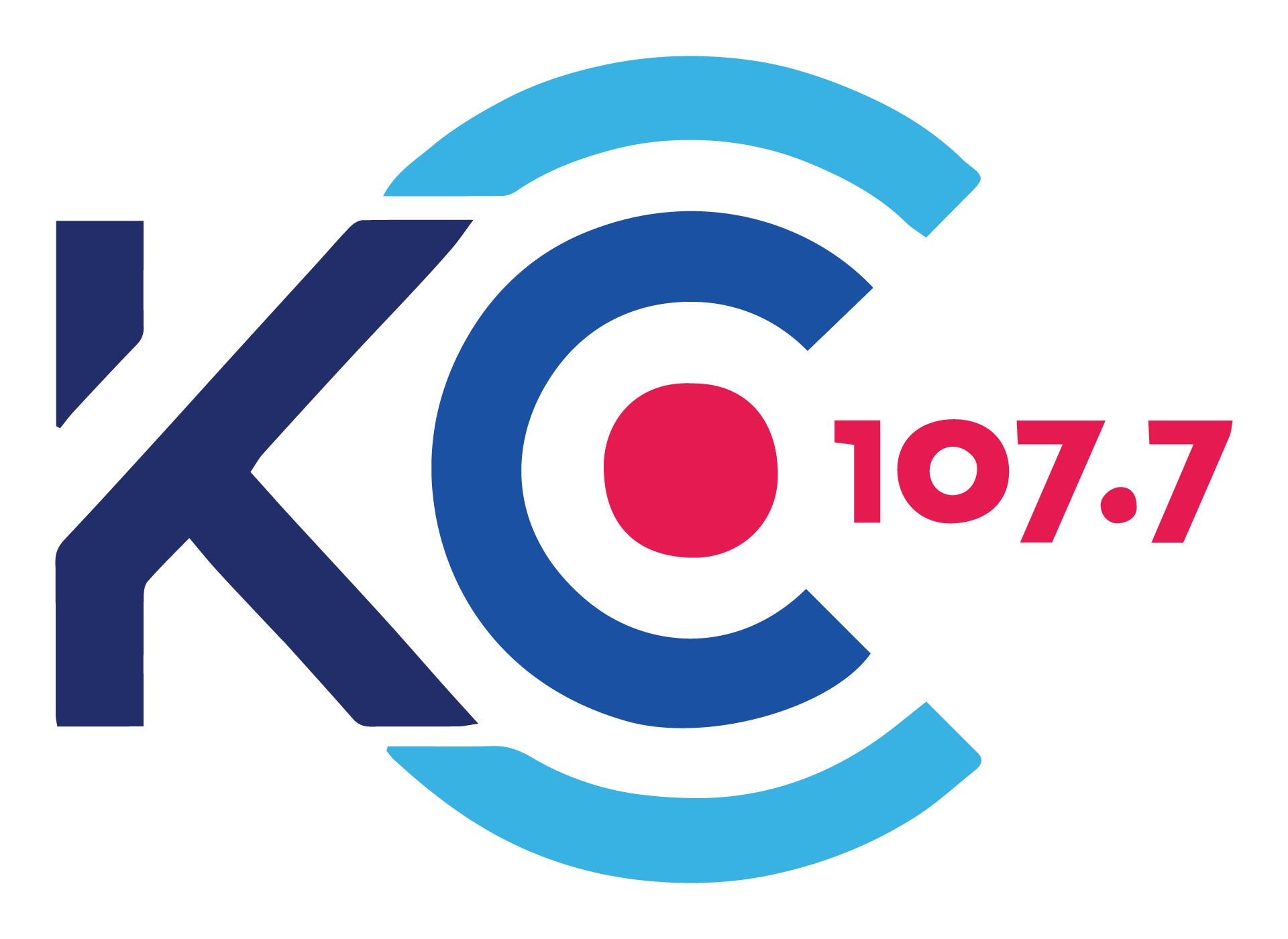 KC 107.7 Community Radio Station is a community owned communications social enterprise, offering quality community communications through various multimedia platforms as well as advertising and promotional airtime to local businesses organisations.
KC 107.7 is the voice of the greater Paarl Valley in the Western Cape and was initiated through the Koinonia Community Centre in Paarl in 1996, making us one of the oldest community radio stations in South Africa. We are a Not for
Profit Company (NPC) In 2021 KC 107.7 is celebrating 25 years of broadcasting after our first broadcast on 24 September 1996 on a temporary license. We were awarded a permanent community broadcasting license in 2000. The station is on air 365/24/7, reaching approximately 65 000 weekly listeners (March 2020 BRC) and with over 20 000 followers on Facebook