Benni Mccarthy secures "dream job"
Written by KC_Admin on 5 August 2022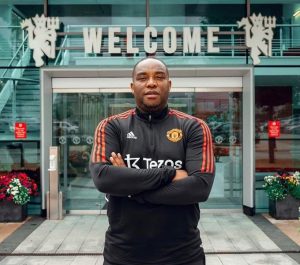 Manchester United's newest striking coach Benni McCarthy has broken his silence on his blockbuster move to Old Trafford.
"How can you not be good when you are standing in the Theatre of Dreams? I'm just excited and happy to be here, hopefully I am going to help these young players, push and change the mindsets and really try and make a difference to United this season," he told MUTV.
"The mentality around the club is completely different. It just brought that something to lighten up what has been missing in the last few seasons and hopefully this season, we are going to see a completely revived United with a hungry bunch of players and a team that is going to be able to challenge to get into the [UEFA} Champions League and change the dynamics of the Citys and the Liverpools," he added.
McCarthy got a front row seat to witness United draw one-all to Rayo Vallecano on Sunday afternoon.
---