KC VIBES, 28 OCTOBER 2022 – EDITION 42
Written by KC_Admin on 28 October 2022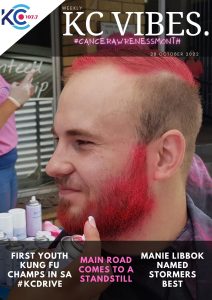 KC 107.7 kicks off 2022 with a bang as we present to you our new KC Vibes 2022 Edition, from a newsletter to a Magazine!!
Presenting to you our new look and feel for this year as we will be providing you with the latest updates and trends, what's new in the KC Studio, and the Latest news on what's happening in the Greater Valley of Paarl – Wellington.
Stay tuned in for more exciting news and entertainment as KC Blows your mind away this year !!!
Click on this Link "KC VIBES 28 October 2022" to find the attachment of the New #KC Vibes 2022 Edition Magazine where you could download and Share it around.
Enjoy!
#KC25
#KC1077
---