NOLAN HOFFMAN ON KC MONDAY NIGHT SPORTS
Written by KC_Admin on 22 October 2021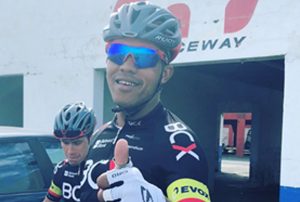 On Monday Taylor Ontong spoke to Nolan Hoffman, the 4-time Cape Town City Cycle winner. Nolan said that his weight had played a major role in his win.

He also talked about being able to read his opponents and look for their flaws to use it to his advantage.

"Cycling is an expensive sport and even if you feel like giving up and you are struggling, always remember that there is someone watching and will always be ready to help." Said Nolan Hoffman.
---