South Africa's Louw Breytenbach walked away with the title of Mr Gay World 2021
Written by KC_Admin on 4 November 2021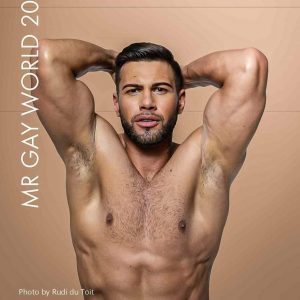 South Africa's Louw Breytenbach walked away with the title of Mr Gay World 2021 during a virtual crowning on Saturday.
Louw spoke to Brad, Sakhe and SeanJ on KC Drive this week about how it's more than just a title.
The 2021 edition marks the first time in the pageant's history that two men will reign at the same time – Louw shares the title with Leonard Kodie Macayan from the Philippines.
Hailing from Boksburg in Gauteng, Louw is the third South African to clinch the title since the competition's inception in 2009.
---