ASHLINN GRAY RELEASE A PERSONAL BALLAD
Written by KC_Admin on 5 November 2021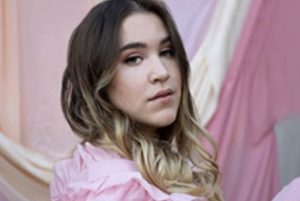 After a short hiatus, SA-born, LA-based artist Ashlinn Gray breaks her silence with a heartfelt and personal ballad.
This week Ashlinn chatted to the Drive team about her new single 'Tshirt'. The song is an ode to her long-term boyfriend. It is a raw and honest portrayal of the reality of long-distance.
The songstress sings about waiting by the window, wearing her lover's T-shirt inside out and how every day is a reminder about the love they share.
---