DANIAH DE VILLIERS ON #KCDRIVE
Written by KC_Admin on 11 November 2021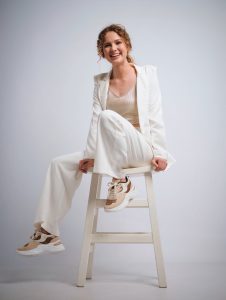 Daniah visited the Drive show this week to talk about her exciting new journey! She has been working in the entertainment industry for six years and is best-known as Trudie in Binnelanders, presenter of the kykNET series, Dierepraters and for her outstanding acting in acclaimed films like Mia and the White Lion and Nul is Nie Niks Nie.
She is back in the spotlight to win over even more hearts, but this time with the release of her debut single, GOLD. According to the eighteen-year-old Capetonian, this pop single is about discovering what matters in life.
"GOLD was written for the lions I grew up with for three years," she shares. "It made me realize that I determine my happiness and that I should be grateful for the real gold in my life, like the lions," she said.
---