LULU SPEAKS OUT AGAINST GENDER-BASED VIOLENCE.
Written by KC_Admin on 6 December 2021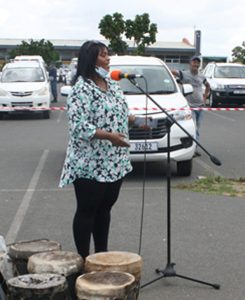 This week, our very own Louise Pietersen (Lulu) was the keynote speaker at the Shelter Ahos where she also formerly stayed as a victim of Gender-Based Violence.
Now a GBV+F survivor, Lulu did her part in support of 16 days of Activism by speaking out against the abuse of women, children, and the LGBTQI+ community. The organization specifically asked Louise to share her story, as she is one of Ahos' star clients who have broken the cycle of abuse.
"Some women fear the fire, and some women simply become the fire." Louise Pietersen
---