Written by Robin on 10 Dec 2021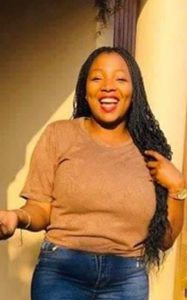 This week on [email protected], Bandile spoke to Lucia Kosi, an activist and GBV survivor. Lucia is a courageous young woman who utilises her story with GBV to help, encourage, and prevent women from having similar experiences.
Lucia recently employed women/men to speak before the silence claims lives and encouraged women to love themselves by taking back their power.  "I was in a toxic and abusive relationship. I was beaten, stabbed 11 times and still went back to the perpetrator because I was young and naïve."  Says Lucia. "Enough is enough break the silence".
---