KC DRIVE RETURNS
Written by KC_Admin on 10 January 2022
Brad, Sakhe and SeanJ return as a team this week on your KC Drive show!
The spontaneous trio entertain you from 16h00 – 19h00 this week, as they look ahead to the new Academic Year kicking off next week.
The crew check in with Pricipal Harvey Cupido from Wellington High, Principal Merencia Cloete from Groenberg Secondary in Grabouw and Teacher Jovandray Lee-Jones from Simondium Primary this week.
Rianca De Wet from Klerekas.com also returns with her daily fashion tips at 17h55.
All in a day's work for your vibrant KC Drive team!
Stay tuned.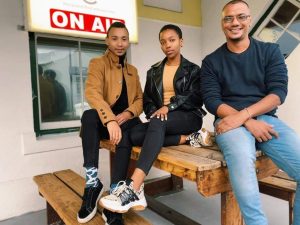 ---