Shireen Essop reunited with family after being missing for 3 weeks
Written by KC_Admin on 13 June 2022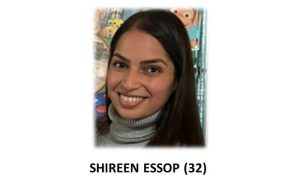 Shireen Essop went missing last month, with her car found abandoned on Weltevreden Road in Philippi.
The Klipfontein Neighbourhood Watch at the Klipfontein Mission Station found Shireen Essop at around midnight on Friday night, according to her brother, Hamied.
Western Cape police spokesperson Captain Frederick Van Wyk confirmed Essop's safe return.
"This office can confirm that the missing Shireen Essop has been found and reunited with her family. The details of the matter are still the subject of the investigation."
In a social media post the family said. "Words alone cannot express our heartfelt appreciation for being in your thoughts and in your hearts during these dark hours. Your support and continuous prayers have given us the strength to remain positive and hopeful that the Almighty will guide her safely back home to us."
The family have yet to explain Essop's disappearance and subsequent return.
---