"the moment we get the green light, he will be up for selection." Nienaber
Written by KC_Admin on 14 June 2022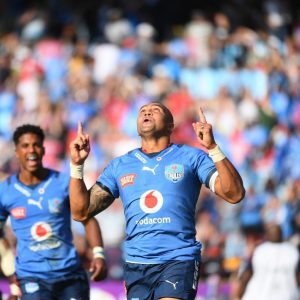 Is there still a chance for Cornal Hendricks to make the Springbok squad?
Hendricks has starred for the Bulls under Jake White, at center and wing, and was a key player for the Bulls in reaching the URC final.
Nienaber revealed that while Hendricks was very much on the radar, he had not been cleared by the Springbok medical experts.
"Our medical team hasn't got the green light that he is all cleared for us," said Nienaber.
"We can only go on what our medical team and our specialists are saying and the guidance they give us as selectors.
"When we include players within our squad, we look at whether or not they are medically fit. We look at conditioning and his physical fitness.
"Obviously, the Bulls have people advising them, and we have people advising us. The moment they give us the green light on Cornal, then we can look at selecting him.
"I hope it gets sorted out because he's been playing some good rugby, and he is somebody that we definitely have our eye on.
"We track him, we do performance analysis on him, but if the Bulls medical team decided that he was clear and he can play, then our guys must do the same from our side.
"We are guided by them, and the moment we get the green light, he will be up for selection."
---