28-year-old man allegedly linked to the disappearance of Shireen Essop
Written by KC_Admin on 22 June 2022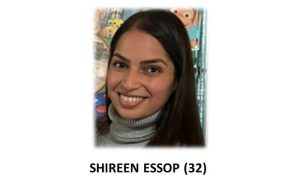 Police have arrested a 28-year-old man allegedly linked to the disappearance of Shireen Essop
Western Cape police have arrested a 28-year-old man allegedly linked to the disappearance of Shireen Essop from Manenburg.
Police spokesperson Brigadier Novela Potelwa said on Wednesday that the suspect was arrested by organised crime detectives and charged with possession of stolen property believed to be that of Essop.
Shireen Essop disappeared from Weltevreden Road in Browns Farm, Philippi on 23 May, while on her way home from work. She was found by a neighborhood watch and reunited with her family on 11 June.
The suspect is expected to appear in the Cape Town Magistrate's Court on Thursday.
"As investigations into the case continue the arrest of more suspects cannot be ruled out. Further details about the case are expected to emerge in court during the appearance of the arrested suspect," Potelwa said.
---