Los Angeles based Singer Bobbi Fallon on KC Drive with Brad
Written by KC_Admin on 23 September 2021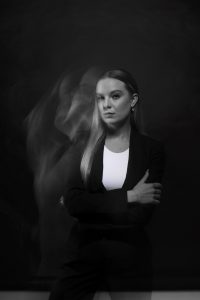 Los Angeles based Singer Bobbi Fallon released her debut single 'I won't stand in your way' this week on KC Drive with Brad.
A spontaneous Bobbi happily recalled her times in the studio.
'I wrote this song when I knew that I would have to leave my home, my family and my relationship in
South Africa in order to pursue my dreams,' she said.
'I won't stand in your way' is produced by multi-Grammy nominated Musician, Composer & Producer Rodney Alejandro who has collaborated with the likes of The Script, Quincy Jones, Destiny's Child, Sting and Fergie.
Currently based in Los Angeles, Bobbi wrote and produced the song with her mentor Rodney Alejandro – he has worked with Tevin Campbell, The Temptations, and many more.
There is plenty more to come from this talented Songstress.
---