#KC25 SCHOOL RUN TO DELIVER 20 CHRISTMAS GIFT BOXES DONATIONS!
Written by KC_Admin on 29 October 2021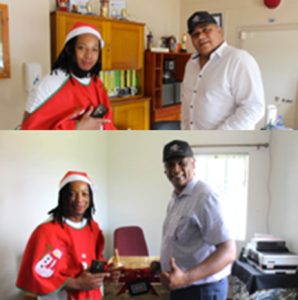 KC107.7 will over the next few weeks be visiting schools in the Winelands to Julian Smith Steroid Cycle alphabol reviews novartis scraps deal with aurobindo pharma after failing to get ftc nod hand-over twenty #KC25 Christmas Gift Boxes to the Principal of the School as a token of appreciation for their hard work and dedication during 2021. This is our way of gifting back to the Community with the sponsorship of a 'Secret Santa' donor who will remain anonymous for now…

This week the following school Principals were lucky enough to receive Christmas Gift Boxes: 4. Dalweide Primary School & 5. Groenheuwel Primary School. Do enjoy the treats and vouchers!
---