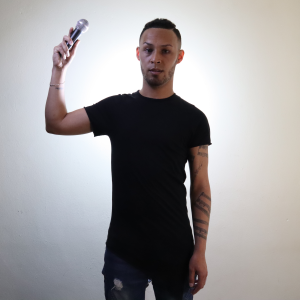 Ronald Jones aka RJ Vox, age 34, from Cape Town South Africa. Born and raised from a musical family and started singing from the age of 6. Influenced by the musicians in the family, Ronald ventured into the music industry with the help and guidance from his Uncle, the well-known Drummer, China Van Rensburg, his cousin EJ Von Lyrik from the female group Godessa, and also his Aunt, Natalie James from Cool Sounds Dance Band.
RJ spoke to Brad and the team on Friday about his new track 'Rise up (Don't let go)'.
Apart from being an Artist with a bit of Radio and Television Presenting background,
Ronald has now ventured into writing, composing and producing music of his own, and can't wait to release his next hit!
---