BLESSINGS ALL AROUND!
Written by KC_Admin on 11 November 2021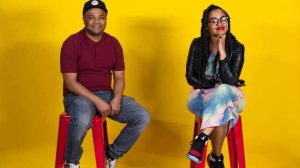 Barakat is certainly living up to its name, however, not only blessing South Africans with a heartfelt story but also the rest of the world. 
Barakat filled our screens in 2021 and has since been selected as the official South African submission for the 94th Academy Awards in 2022. This milestone makes Amy Jephta the fourth female director nominated for the Oscars by South Africa and the first woman of color.
Amy co-wrote Barakat with producer Ephraim Gordon, who co-founded the production companies PaperJet Films and Nagvlug Films. The two were also co-directors of the award-winning Showmax Original, Skemerdans. The pair has raised the bar and has made sure that we are proud of our Barakats, and Paarlites are bursting with excitement! 
---