JIMMY FROM THE 7764
Written by KC_Admin on 11 November 2021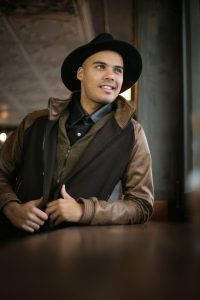 It is not difficult to believe that Jimmy Nevis celebrates ten years in the music industry this year. A voice widely recognizable and praised.
Nevis describes his musical journey as the biggest thrill and love of his life – and the proof is in the listening of his music! He also boasted about his salad-making skills, which he promised to make in the KC 107.7 studio the next time he visits the #KCBreakfast team!
Currently, Nevis is working on new and fresh music, which he can't wait to share with his fans and listeners, and we cannot wait to hear it!
---