OFFICER NCEBA VANQA TALKS TO BANDILE XHOSA ON #KCATWORK
Written by KC_Admin on 30 November 2021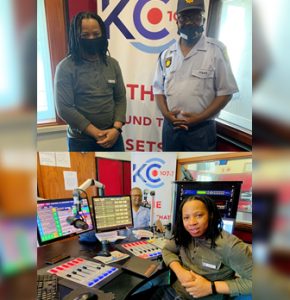 This week Bandile Xhosa from KC at Work spoke to various organizations such as The South African Police Services in Mbekweni (Officer Nceba Vanqa: Communications Officer) about their plans for 16 Days of Activism against Violence on Women and Children.
Officer Vanqa expressed that communities and the SAPS need to build a bridge of trust for a mutual agreement to combat the fight against violence against women and children. He also encouraged women and children to take back their power by speaking out and breaking the silence.
"Communities should work together with the Police to build a better-conditioned society that is safe for all who live in it." Says Officer Vanqa.
---