LOVE CONNECTION CELEBRATES THEIR FIRST BIRTHDAY
Written by KC_Admin on 30 November 2021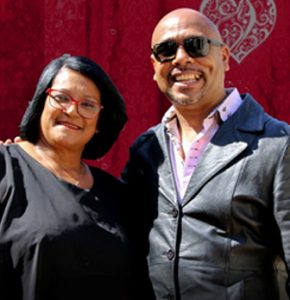 KC 107.7's 'Fresh Prince' and 'Her Royal Highness recently celebrated their '1 year of togetherness'!
A small and intimate group of 'The Royal Family'/Love Connection listeners attended this special celebration at the KC studios. Joey joined Ingrid Lawrence on 4 November 2020, entertaining people with his spontaneity and silky-smooth voice behind the mic.
The two 'clicked' instantly on-air, serenading their 'Royal family' (Love Connection audience) with the best love songs and humor. 'Love Connection', Wednesday nights from 21h00 – 00h00, is a fan favorite, with timeless Love Song hits for young and old.
---