THE KC TEAM SAY'S GOODBYE TO SHAFIEK MOUTON.
Written by KC_Admin on 8 October 2021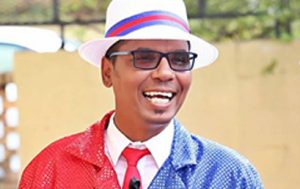 The KC team say's goodbye to Shafiek Mouton from 'Op die Hoof Paviljoen'. Shafiek paved the way for the young and energetic Taylor Ontong, who kicked off the new 'KC Monday Night Sport Show' this week as your new host.
The new Sports show on Monday evening from 7pm, will also feature Motorsport, Cricket news with Du-Wayne, Rugby with John Goliath, and a whole lot more!
---